Spartan Club - Parent Information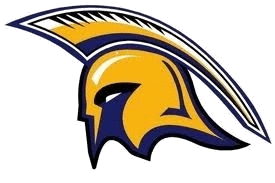 Woodlynne Spartan Club
Parent Information
Woodlynne Middle School is pleased to announce:
We are entering into our first year of the "Spartan Club" here at Woodlynne Middle School. This past year we have been researching, planning, implementing, and tailoring the program to best suit the needs of our students. Last year, we experienced a large number of students wanting to participate in a club program. We hope we can recruit and encourage our students to make this club the best that it can be.
What is the "Spartan Club":
The "Spartan Club" is a recognition program that involves partnering with local businesses, parents, and the community to support our students and staff. Through this club, students and staff will be recognized for their hard work and efforts in several different ways:
Spartan Club Membership: Our goal is to promote the positive behavior and recognize our students' academic achievement. Based on student academic performance and additional criteria (no discipline referrals; max of 3 missed homework assignments, 10 hours school/community participation, max of 2 unexcused absences), students are rewarded a gold card, silver card, or bronze card detailing their new privileges for the marking period.
"I Can Do Better" Program: This program challenges students to improve their grades and rewards them for their hard work. At the end of the each marking period, students that have earned a grade of D or below in any of their classes may choose to enroll in this program that challenges them to set and achieve a specific academic goal for the next marking period.
What are the requirements of the Spartan Club:
Gold Card Requirements:
All A's

Max of 1 unexcused absences

No discipline referrals

Max of 1 missed homework assignment

Minimum of 10 hours school/community service participation
Silver Card Requirements:
All A's & B's

Max of 2 unexcused absences

No discipline referrals

Max of 2 missed homework assignments

Minimum of 10 hours school/community service participation
Bronze Card Requirements:
All A's, B's, & C's

Max of 2 unexcused absences

No discipline referrals

Max of 3 missed homework assignments

Minimum of 10 hours school/community service participation