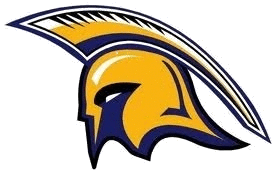 "I CAN DO BETTER" Program
What is "I CAN DO BETTER"?
"I CAN DO BETTER" is a program designed to provide recognition to students who raise their grades into an acceptable range and maintain or continue to raise them from one grading quarter to the next.
"I CAN DO BETTER" Goals:
Teach students how to establish and reach their academic goals. Goal sheets are available in the Dean of Student's Office.

Recognize all students for their academic growth.
How does "I CAN DO BETTER" benefit students?
Students are empowered to participate in their own academic success, which builds self-confidence, perseverance and character.
Woodlynne Middle School "I CAN DO BETTER" Criteria:
Students are eligible to participate in the "I CAN DO BETTER" Program after receiving a D or F on their report card.

Qualification for "I CAN DO BETTER" rewards/incentives requires students to bring up one or two class grades one level without going down a grade in any other subject.
Who monitors and sponsors the program?
At the end of the each marking period, Woodlynne Middle School Staff and Dean of Students will introduce the program to all students during homeroom.

Participation in "I CAN DO BETTER" is voluntary for eligible students.

Eligible students receive an invitation to join "I CAN DO BETTER". Interested students must return the bottom portion of their invitation by the assigned deadline to be a member of the program.

"I CAN DO BETTER" participants, staff, and team leaders work together to select an academic goal.
Recognition/What can students earn each marking period?
Certificate & letter from the Principal.

Special breakfast celebration.

Special card with incentives.